See me, feel me, touch me, hear me…
Wednesday, Oct 11th. 10:30-11:15
Your content goes here. Edit or remove this text inline or in the module Content settings. You can also style every aspect of this content in the module Design settings and even apply custom CSS to this text in the module Advanced settings.
User experience and interaction design take place on all sensory levels
Social design is essential for industries where function is the focus.
You need to decide: Are you selling a product or a solution.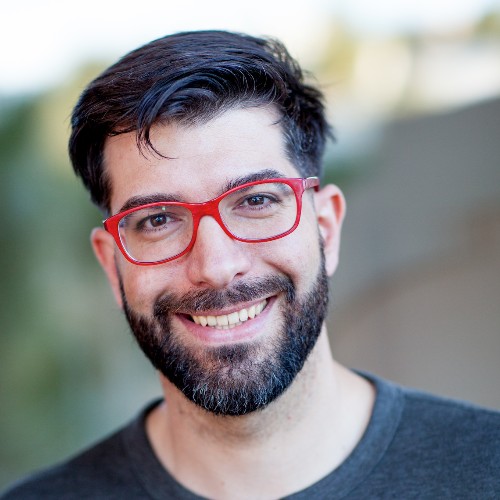 Stefan Barac
Head of Human Centered Design
Products, services and strategies in today's manufacturing industry fail because they choose to surrender to their technological limitations. Technologists and businesspeople who plan tools far removed from the relevant work processes fail to consider the individual environments of the relevant users. We need to gain a better understanding of the ecosystems in which their services and products are embedded. Many things that surround our products have the potential to prevent or reinforce an intended service.
Such elements can be broken down into human channels of perception:
– Sight (e.g.: signs/control panels/signal lamps/…)
– Hearing (e.g.: machine noises/warnings and calls2action/…)
– Touch (e.g.: haptic feedback for production controls on screens/physical buttons and levers/…)
– Smell (e.g.: burnt oil – in production/burnt milk – in packaging/…)
– Balance (e.g.: slippery floors/high humidity/changes in room temperature/…)
On the path from the problem to the solution, it is necessary to finally start documenting as many of these environmental elements as possible. By reviewing the documentation, we can start to consider and understand how these factors affect actual user behavior, therefore pinpointing in which areas relevant users are dissatisfied with the status quo.
On this basis, various perceptions can be combined, accentuated, or consciously bypassed in order to form solutions that allow satisfactory services. The minimum acceptance criterium here is to bring appreciation/ joy – rather than impatience/anger – to relevant users.
In other words:
Simple "One fits all" assembly line concepts have no future, the time is ripe for solutions, that keep in mind and cater to individual situations of specific users of the most relevant group.